Today I got bored after my new marble gun wouldn't pilot on a modded blowgun, only ~1 cu. in. of air and it still wouldn't pilot! Also my mapp gas torch wouldnt ignite so there went my cardboard tube golfball gun....
So anyways here's what I came up with...
Guts are secured by masking tape, hidden by electrical tape...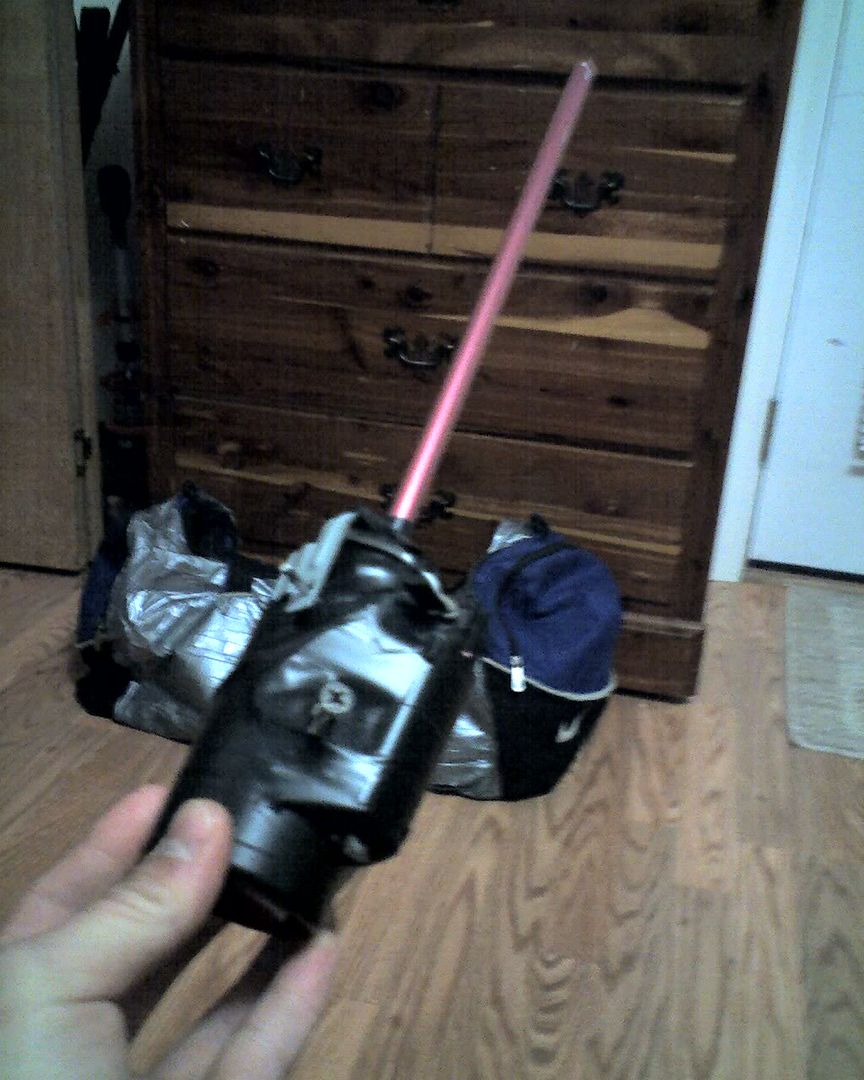 The Other side...Notice the metal rod to secure the break barrel.
A size comparison...
Break barrel!... breech loading and easy venting...
Ready to shoot!....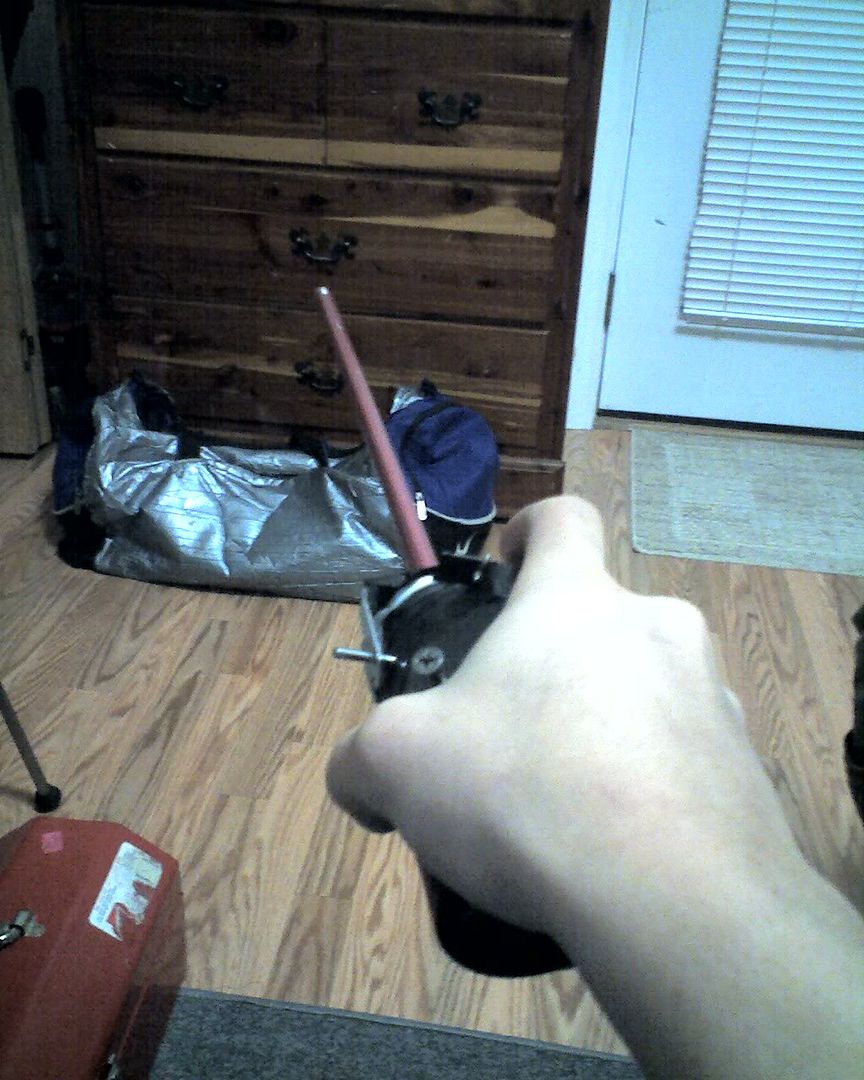 Specs:
Onboard butane
Piezo ignition
10" Barrel from an aluminum knitting needle. Colored pencils fit great

.
Chamber is a vitamin c bottle..
Break barrel is secured by a small metal plate with sliding rod....
Sorry for the crap pics, used my phone again