OK. Everyone always seems to know more than me in almost every topic on this site. But this is my domain! High voltage electricity is what i know about the most. A lot of you may know about my science fair experiment from different posts. Anyway I hope to give you an index of high voltage sources that could be used. I will be updating and adding photos. If you know of any others please post.
Pilot Hole
If you have to resort to using this method you should propably stop making potato guns and get a job. This is a non-electric crude ignition type. It uses a small hole to give user access to the chamber to use a lighter to ignite the fumes directly. This is the same way civil war cannons were fired. (with exception to the gunpoweder wick) The disadvantages include lower pressures, dangerous exposure, and the hole will increase in size as it melts in small increments when fired. This is free with the exception of the lighter... or match.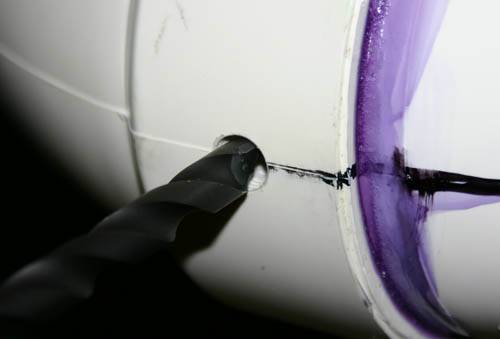 Flint Ignitor
Not really an electonic source this is exactly what it sounds like it is. A flint in contact with a strike wheel creates sparks of hot dust that ignite gasses. They can be found in gas camping lanterns and most disposable lighters. However, they can't be made air tight so they won't work in hybrids. They cost around $10. Also see
http://www.advancedspuds.com/lantern.htm
http://www.spudfiles.com/spud_wiki/inde ... rn_sparker
Camera Flash Circuit
Not used very often, these circuit are easy to find for free in disposable cameras. There gap isn't significant and neither is the voltage. Voltage range from 300-1000V. The capacitors have a tendency to catastrophically fail if overworked or used to often. They're best used in mini spud guns. These go for Free-$15.
The Humble Piezoelectric Ignitor
This ignitor would have to be the most well known and commonly used HV source for potato guns. They typically come from lanterns and grills. They can also be found in some lighters. The output voltage peaks at around 17kv. These go for $5-15.
Electric Fly Swatter
This method isn't very commonly used at all but is a way to get a zap into your cannons. There only appears to be one on the market but it's very widely available. They advertise 1500V which probably comes from a capacitive circuit (like the camera). These go for $3-15.
Electric Grill Ignitor
This ignitor is a larger version of the camera flash circuit. Larger voltages mean bigger sparks. The voltage is usually around15kv. Some feature two arc leads, making it ideal for advanced, dual gap and hybrid combustion guns. The prices are around $20-$35.
Flyback Transformer
This is a high voltage, high frequency ignition source. It uses a high frequency (around one or two MHz) transformer, to step AC voltage up and output HVDC pulse current. This is the same thing that makes CRT television screens operate. The arcs are typically an inch long straight out of a TV. The voltage is around 17KVDC. The disadvantages are that it needs a wall outlet to work and they have a tendency to explode...

A homemade circuit will cost around $100. Just find an old TV intead.
Taser
Tazers are HV systems using a series of solid state voltage multipliers and transformers turning 9 volts DC (typically) into 100,000-1,000,000 volts pulsed DC. They can go for $30-100+.
Ignition Coil Circuit
These systems use a car ignition coil to achieve voltages of 10,000-15,000 volts AC. They can jump a 2in gap if correctly wired which makes them ideal for hybrid potato guns or multi-gap combustion potato guns. These circuits have to be homemade, they're not available in stores. The price is anywhere from $35-150.
Neon Sign Transformer (NST)
This HV source comes from neon signs and large florescent signs. They have jump distances of up to 3 in. and come in a variety of voltages. They are wall socket powered and have voltage ranges from 5,000v to 25,000v. Many sign shops will give these away for free or cheap because after they are replaced they have a very short life expectancy and can become unreliable. Prices range from Free-$250.
Marx Generator
Not typically used, these high voltage systems are very powerful and effective. Completely solid state (circuit based), they have no transformers and can be designed to run of the wall or a battery. Voltages range from 250kv-1Mv. They can jump distances up to 2 feet. They are recommended to be homemade and aren't price efficient. Prices range from $100-$500.
Tesla Coil
Only God knows what you would need this power for. If none others can do the job, this is the last option. A high frequency air core transformer, these are the things that power particle accelerators. The spark can range from 6in to 10ft and can have voltages of 250kv to 3Mv. These kinds of stats come at a price though. Homemade ones can cost from $50 to $500. Brand new you're looking at $150 to $15,000. There goes you're college fund...