Well I was bored today. Decided to have another crack at a pen gun. Thought I'd do something relatively new, taking inspiration from Jook's stock tutorial. I carved a stock from balsa, stained it with coffee then did a ridiculous number of clear coats until it was all smooth and strong. Still extremely light.
The shock pump clears the stock by 1-2mm, which is nice.
....But in continuance with my pen gun tradition it doesn't work. Rubber piston cut from the bottom of a stool doesn't seal full stop. If anyone actually has good suggestions for rubber (thick enough to cut a piston from, or very reliable) I'd like to hear them. (seriously).
Me and dad are heading up to Perth next weekend (sexpo anyone? narr..) so I'll get my pipe bender back from Matt and buy some telescoping tubes. I swear to god I'll make a proper pen gun work someday.
Sorry for the average photos, but they're quite respectable for the camera I had on me.
I'll update when I get the bloody thing to work. Considering soldering the schrader in so I can melt it and replace the piston if it fails, then epoxy it when I get it right. We'll see.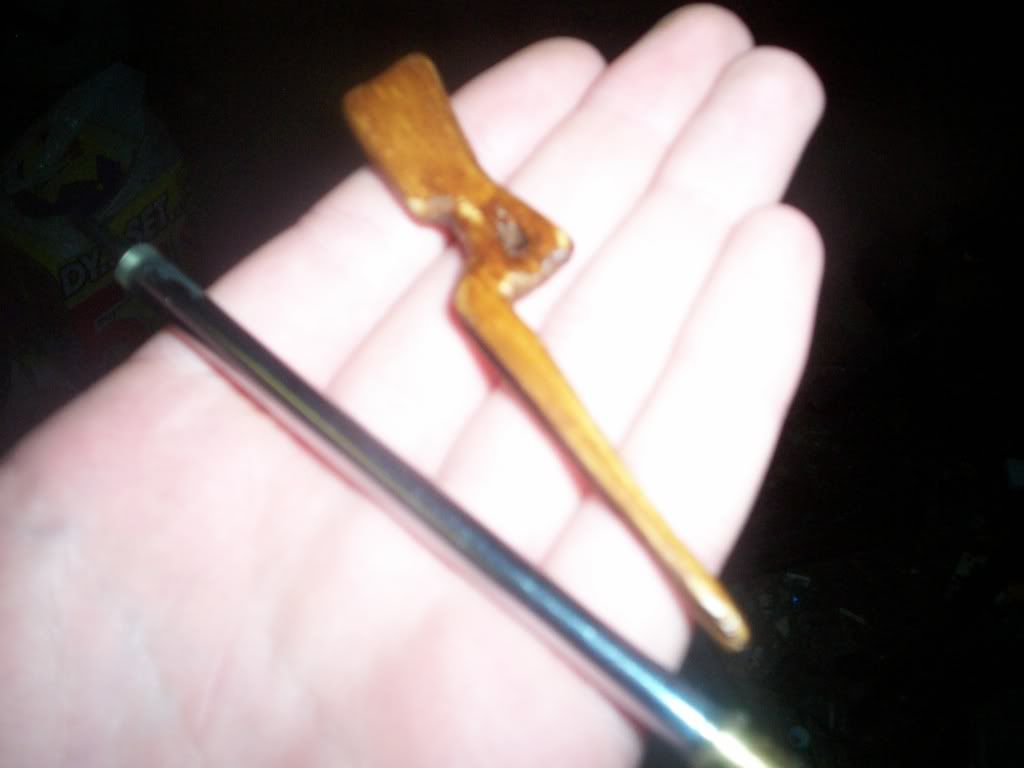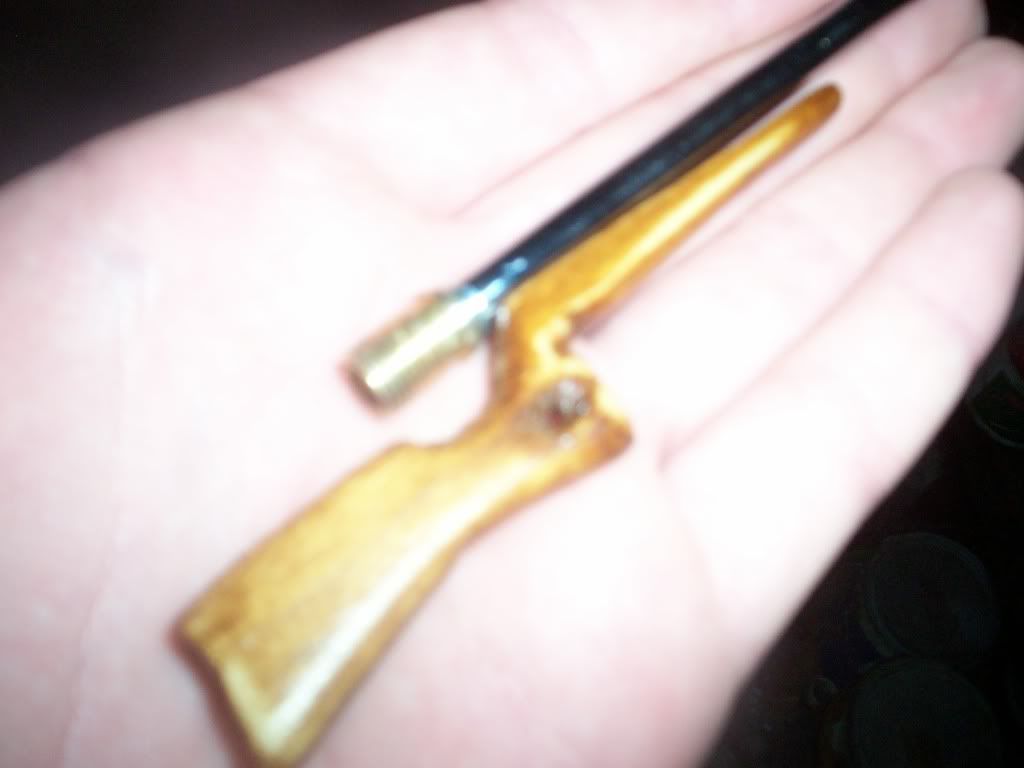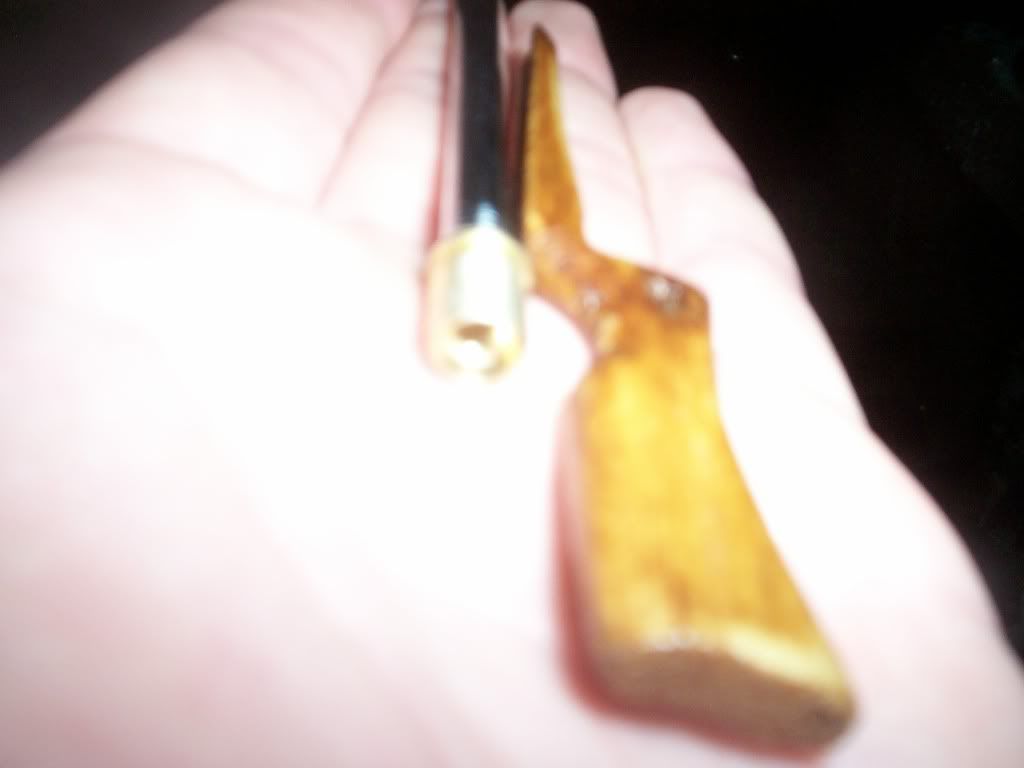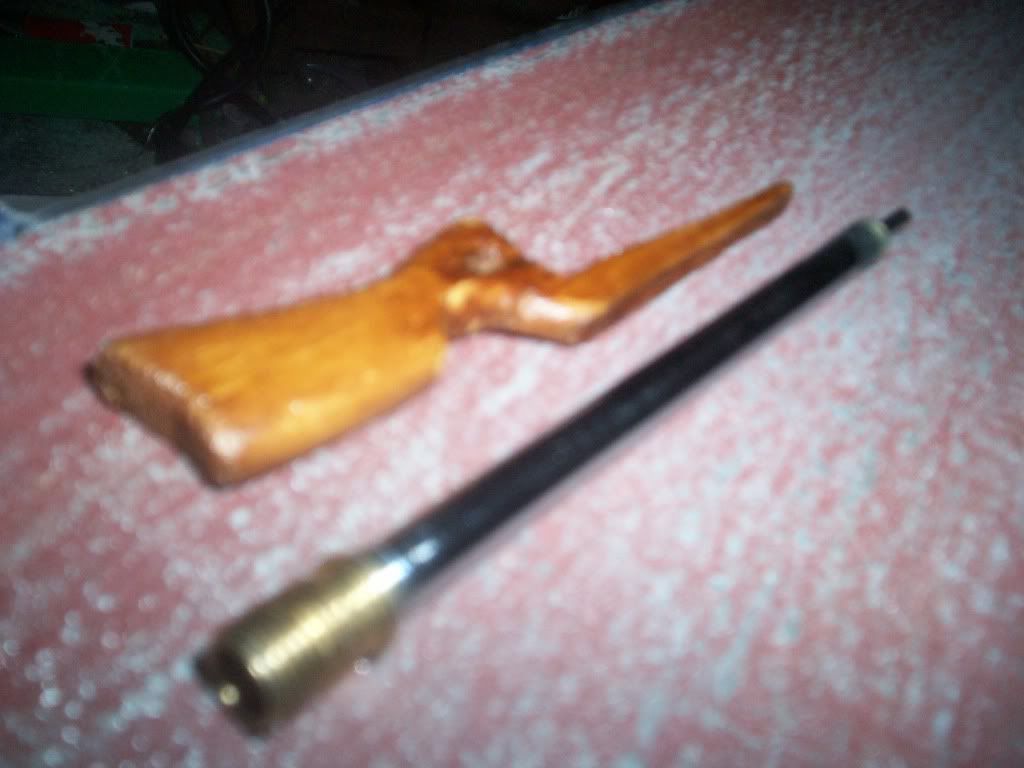 What do you guys reckon? Any advice? Op pressure (when it works) will be 300-400 psi btw.