Well there's been an influx of well..kind of normal miniature cannons lately. So to show that I am the boss (
did you doubt it?
) I've decided to make a new mini.
It's a hybrid (which I shall consider my first, seen as the last was well...crap) machine from a solid piece of 35mm, high-carbon, case hardened steel. There is a 10mm hole drilled directly through (chamber).
Then the end 10mm on each side is tapped with a 20-1.5 metric thread (D+T teacher is ordering in a bottoming die for me, yay). So the chamber works out to be 10x20mm.
Mix will be 20x until I find a better way to pressurize the chamber.
All that's left to do is tap the ends with a bottoming die, cut threads in the plugs and make up something to sleeve my 2mm barrel with (anyone for thinwall aluminum holding 3k psi?).
The stock before being cut, in front of plans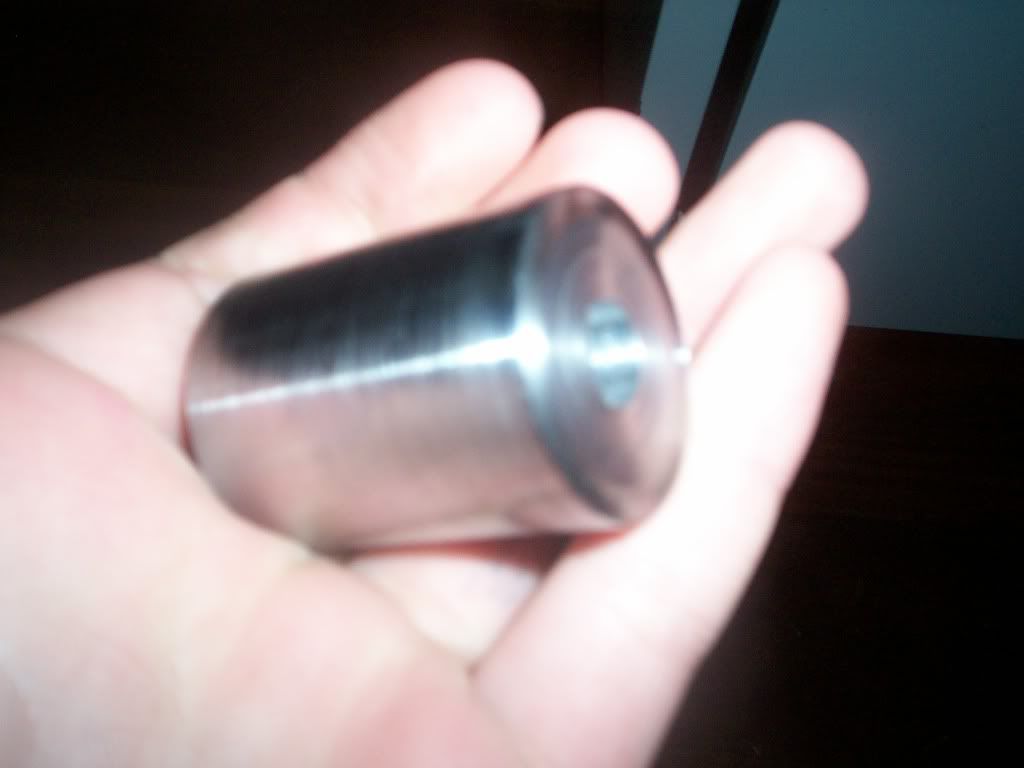 Omg is this stuff rated? DWV nazi me please.
Note pics were before starting to cut threads.
Btw, ignition will just be a tiny spark gap. If for any reason that would fail (it won't) I'll use steel wool ignition. Fill will be through a 1/8" NPT stainless schrader when I get one.
Any thoughts? - before anyone asks, the burst disk will be forced between the threaded plug and a flat face near the chamber- hence the bottomed threads.